About Us
"The place where boatbuilders shop"
YOU don't get a reputation for being "the place where boatbuilders shop" if you're not one of the best-stocked marine supply outlets in the country.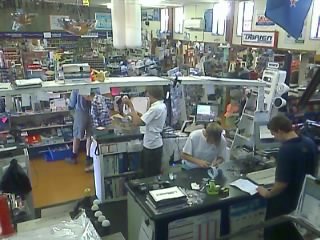 And a quick glance over the shelves at Steve's Marine Supplies is all it takes to appreciate just how well-deserved that reputation is.
At what is a virtual Aladdin's Cave of marine products, they carry everything from fishing lures to the Navman range of depth sounders. And in between these two extremes, you'll find products as diverse as O'Brien skis and wakeboards, Kilwel fishing tackles, Sperry boat shoes, Dorlon wet weather gear, Hella marine fittings, marine batteries, boat anchors, portable lamps, electric winches, waterproof speaker systems, fire extinguishers, ropes and yacht fittings.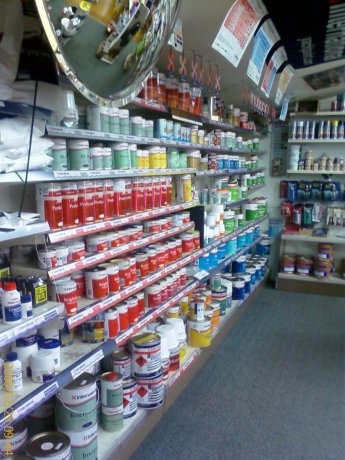 At Steve's Marine Supplies you'll also find the exclusive International Epiglass range of marine paints, the shop being one of the largest Epiglass paints stockists in New Zealand.
In other words, if you need it, they've got it and if they haven't, they'll either do their best to get it in or at the very least, point you in the right direction.
And there's another thing you can be sure of, too - at Steve's Marine Supplies they only stock quality products. It's their determination to do just that that has seen the 32-year-old business become one of the Western Bay of Plenty's great success stories, with a huge client base that not only extends nationally but internationally, too.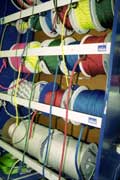 Of course, the quality products that are stocked at Steve's Marine Supplies aren't the only reason this outlet has been so successful. A huge contributing factor are the folk who work there, the level of expertise they bring to the job and the high standards of professionalism and service they offer.
It's that expertise and professionalism that enables managing director Steve Glover to say "We ensure our customers buy what they need - not necessarily what they want or what they think they need."
That can often mean a smaller sale for Steve and the team but at the end of the day they firmly believe that happy customers come back - while ones who feel they've spent more money than they should have won't.